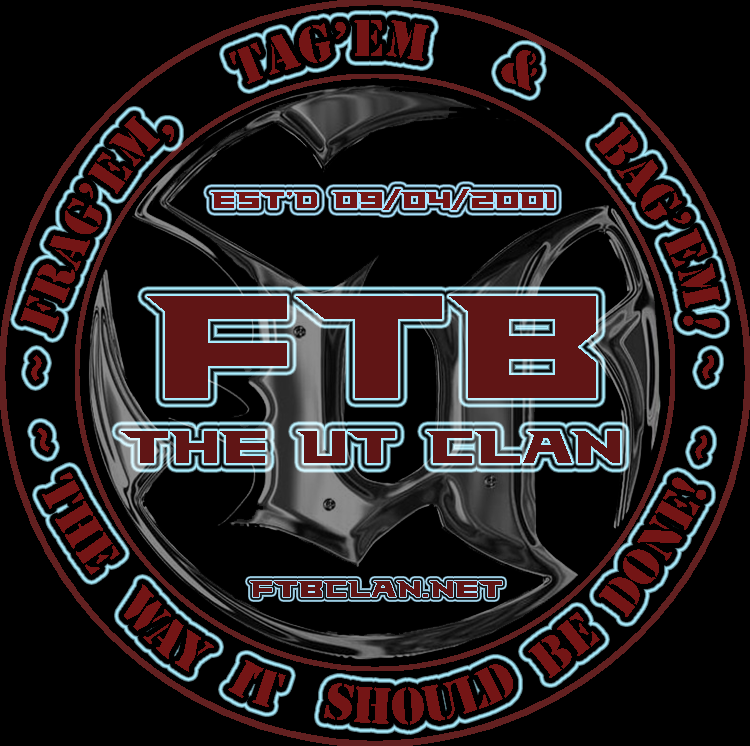 Welcome to the FTB Clan! We are a gaming clan that focuses on the Unreal Tournament Series (UT99 & UT2004 specifically). The FTB Clan was founded on September 4th, 2001 by *FTB*~Buzzkill~. We have been together for 21 years now and we are still going strong as a tight group of friends. The Unreal Tournament series is the most customizable FPS there is and as such gives us many mods and gametypes to choose from. We were formed as a BinSlayer CTF clan in UT99 and to this day it is still our #1 priority while our UT2004 |ZARK| Freezetag server continues to be the most popular server FTB has ever ran. You can join us in UT99 every Friday night @ 9est/8cst and u can find people on our UT2004 server every night at the same time. Together with lots of players, friends and many other BinSlayer & |ZARK| clans that are sadly no longer active, we have managed to keep our servers and clan going strong all these years later.
You Can Find People On Our TS Server Playing |ZARK| Freezetag In UT2004 Just About Every Night, However The FTB Clan Has Always Played BinSlayer CTF In Unreal Tournament 99 On Friday Nights And Will Continue To Do So Until We Are No More! Check Below For Server Information.
Join our Discord Server:

Our Discord has voice chat channels, however TeamSpeak 3 is our primary voice chat program.
The Discord voice chat channels are there in case the TeamSpeak server is ever offline.